A Quick Guide To Framing
9:30 AM
Whether you choose to take your artwork to a professional framer/frame shop or DIY a frame solution, this quick guide will help you appropriately choose your frames.
Choosing the perfect frame is rewarding. I suggest that you find a frame that first compliments the style of the artwork, and then the style of the space it will live in. Remember, the frame is not to overwhelm the artwork, but it is only to enhance it. My personal favorite frame is one that is about 3" wide and simple in detail.
Framing an Original:
Original paintings should always be framed. A frame not only protects the artwork, but it also enhances it and adds a personal touch of the collector, you.

Original oil paintings should not go behind glass as they need air to breathe in, but original watercolors should go behind UV protected glass to ensure they do not accumulate anything on their surface and/or fade.

Similarly, original oil paintings do not require a mat, and it is not typical that they have one. Original watercolors, however, do require a mat or spacers between the artwork and the glass. If the artwork is touching the glass, it can damage the art over time.

Even art that is made with quality, archival materials are still prone to fading if kept in very sunny areas. To have the art in pristine condition for years to come, keep this in mind.
Framing a Print:
There are many ways to frame a print.
If the print is on canvas, it can be framed like an original or a print and supported with backing board (foam board or acid free card board) of the same size; it can go under glass, but it doesn't have to. If the print is on paper, it is always best to cover the artwork with glass. Paper prints under glass will last many more years than paper prints not under glass.
Again, it is important that the artwork never touches glass whether it is a print or an original. Overtime and due to humidity and changing temperatures, the art can stick to the glass.

A paper print can be either "floated" in a frame or matted in a frame. I do not recommend framing a print without a matt or space between the edge of the print and the frame, like you would an original:

Float mounting is when the artwork or print is mounted to backing board or an uncut mat with adhesive spacers. It creates a shadowbox-like effect. A floated print is common when you do not want a mat to cover any of the artwork, and it also has a unique look that many prefer. It is also standard for prints and artwork that have interesting edges that want to be showcased.

Matted prints not only are great at keeping the glass off of the artwork, but they can make your print feel much larger. Mats help draw attention to the art and look beautiful with both narrow and wide frames. Often, framers will suggests adding multiple mats layered on top of one another, but only one is necessary. (I think it looks best with only one, anyway.)
I hope this quick guide to framing has been helpful! There are so many choices when it comes to framing, have fun and enjoy your beautiful newly-framed art! :)
A few of my favorite framing options: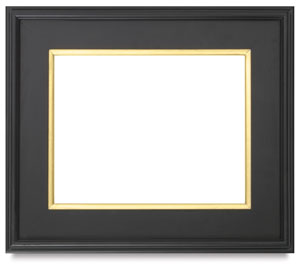 I love this frame for my original oil paintings. There are different colors to choose from and a large selection of sizes. There's also an option to not have the liner, if you prefer that. I framed an entire show (24 paintings) in these frames in 2014.
I think a matted print could sit easily, but you may need to keep looking if you want to float a print in this frame; otherwise, you can't go wrong with these frames! Keep in mind, these frames do not come with glass or anything but the frame.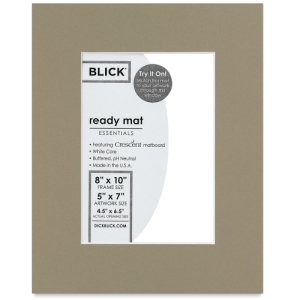 These mats
are inexpensive and come in lots of different sizes and colors (though I always prefer white and sometimes ivory.) I've used them a number of times around my own home and studio, and they're perfect.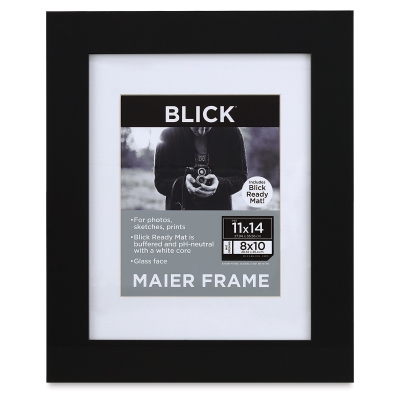 For a more contemporary, feel I think these
Maier frames from Blick
(left) and
Contour Floater frames
are beautiful. I haven't personally ordered either, but I plan to! I don't have any reservations about these frames, and I think they would be stunning on a wall!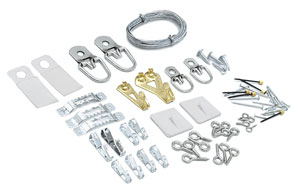 If you're DIY-ing your frames, it's good to have the basic supplies on hand for framing hardware, if your frames don't already come with hardware. With a screw driver or small drill, a hammer,
and this kit
, you'll have all the necessities.
*Please note: This post contains compensated affiliate links with
BLICK ART MATERIALS
.